QuickCRM Mobile gives you access to Sugar ® or SuiteCRM on your mobile, your tablet (iPhone, iPad, Android) or your laptop with QuickCRM native apps available on App Store, Google Play and Windows Store.
Mobile App for Sugar® and SuiteCRM
With QuickCRM, you have Online and Offline access to your CRM on mobile or tablets (iPhone, iPad, Android).
Responsive views allow you to display and edit records comfortably, even on smaller screens.
QuickCRM app also takes full advantage of your device capabilities:
Place Calls from any view in just one click and log the calls into the CRM,
Display a unique Calendar combining CRM Calls and Meetings with events in your device Calendar,
Open your favorite navigation app from addresses or maps,
Copy Contacts from your device address book to the CRM,
Copy Contacts from the CRM to your device address book (if you have export rights),
Access to the device GPS allow you search contacts or accounts close to your current location
Use your camera and enter photographs into Picture or Photo type fields
QuickCRM native app is available on:
- App Store
- Google Play
- Windows Store
Mobile App Screenshots
Customize your Homepage with favorite modules and icons or dashets for Saved Searches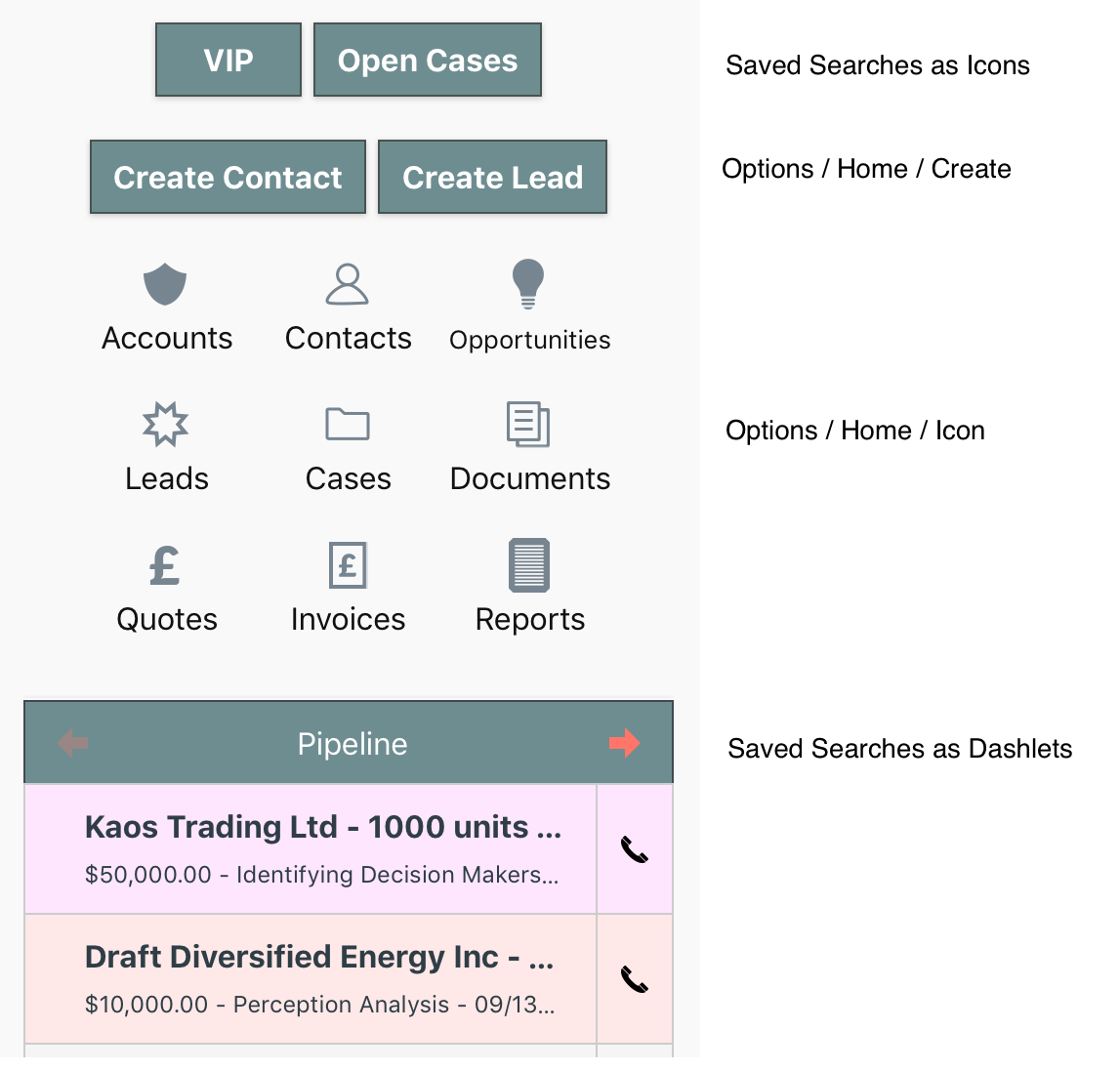 Display totals in Listsview, dashlets or subpanels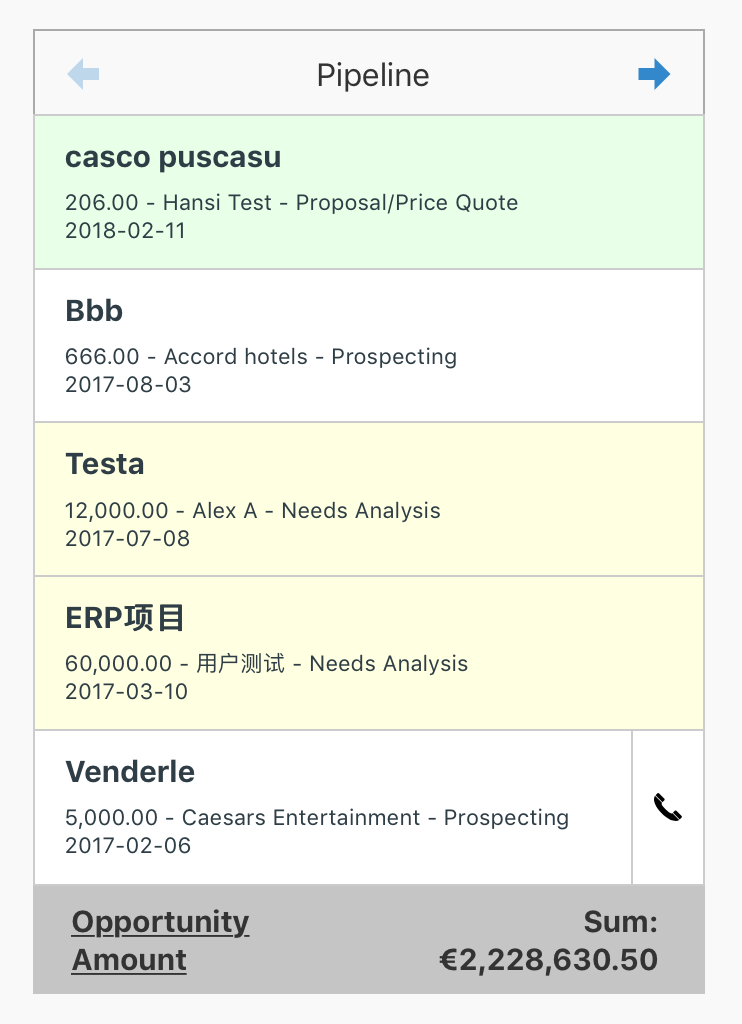 SugarCRM Editions
Community
Supported Versions
6.5.0 to 6.5.26