DocuSign for SugarCRM helps us shorten sales cycles, increase close rates, increase productivity, and reduce paper waste, resulting in savings of time. DocuSign is an easy and fast way to get documents signed. The process is simple: fill out a form and sign it with mobile signatures, typed signatures, handwritten mouse signatures and more. Provide the names and emails of signers. Customize the data collection fields and send an email to all parties. They can also sign on your website. Signers are guided how to sign and they can do it using their iPhone or iPad. Thus, you can create a legally binding contract and safely store it in your archive.
The SugarCRM and DocuSign integration allow you to send the documents and templates for signature directly from CRM. Send your Contracts, NDAs, Agreements and have them signed by your customers online.
Track all the documents sent for signature with the intuitive DS-Activities Dashboard which gives the instant update as the document gets viewed or signed.
The integration allows the documents and templates to be sent to Accounts/Contacts/Leads/Prospects/Users.
Options to send the document for signature from SugarCRM
Browse and send a document from Local System
Get DocuSign templates in SugarCRM and send it for signature
Send SugarCRM PDF templates
The integration allows the documents and templates to be sent to Accounts/Contacts/Leads/Prospects modules of SugarCRM.
Benefits of DocuSign & SugarCRM Integration
Intelligent template recognition
Field mapping: merge data from and to supported modules
Easily add documents, recipients, messages and more by automatically pulling from SugarCRM or leveraging DS templates
Industry-leading tagging screen with options for bi-directional data feed
Use data collected to optimize your team's SugarCRM experience
Boost the efficiency of your business and save the environment
Provide a professional approach to the process of document execution
Embed interactive signature into your documents
Reduce your execution time to just minutes
Store all the signed documents in a single, safe location
Track your signers' progress in real time
DocuSign Fields Mapping and Supported field types
Textbox, Checkbox, Radio, SSN, Email, Numbers, Letters, Date, ZIP+4, ZIP
Note : "Dropdown" is not supported, as DocuSign Registered API Library fails when a dropdown is placed on the template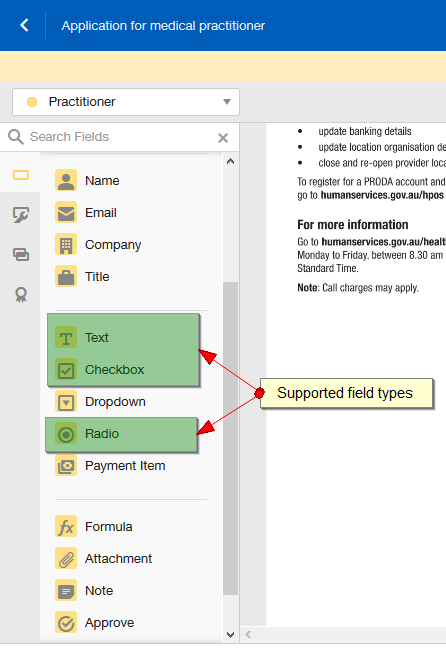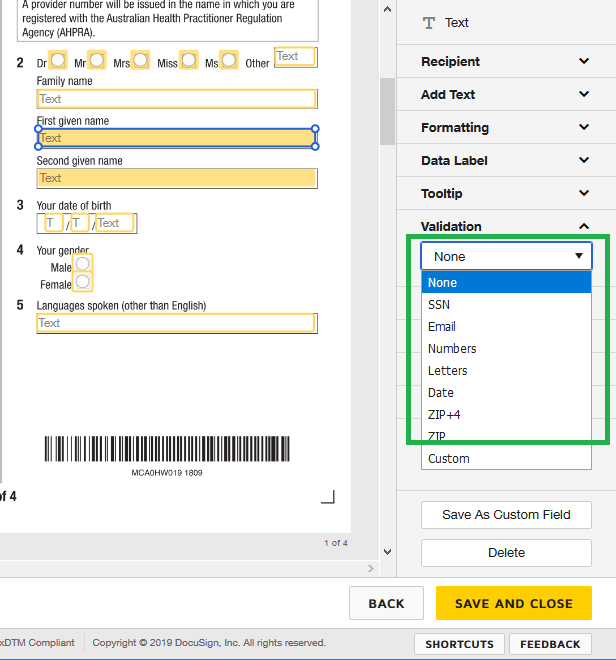 SugarCRM Editions
Sugar Professional
Sugar Enterprise
Sugar Sell
Sugar Serve
Supported Versions
7.7.0.0 to 11.3.0

This Add-On doesn't support the latest Sugar version!
Other Add-Ons of interest