Sugar CRM Data Pipeline. Replicate to Any Database With a Few Clicks
CData Sync provides a straightforward way to continuously pipeline your SugarCRM data to any Database, Data Lake, or Data Warehouse, making it easily available to Analytics, Reporting, AI, and Machine Learning.
Synchronize data with a wide range of traditional and emerging databases.
Replicate Sugar CRM to RDBMS systems to facilitate operational reporting.
Offload queries from operational systems to reduce load and increase performance.
Connect Sugar CRM to analytics for BI and decision support.
Archive data for disaster recovery.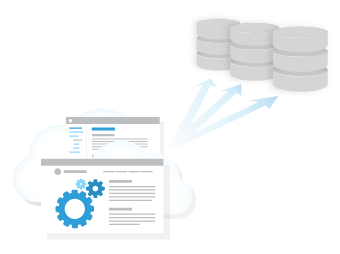 Automated Continuous Data Replication
CData Sync provides users with a straightforward way to synchronize data from SugarCRM with a wide range of traditional and emerging databases including:
Apache Camel
Amazon Redshift
CSV
Google BigQuery
Microsoft Access
MySQL
SingleStore
SQLite
Amazon S3
Databricks
Google Cloud SQL
Microsoft Azure Tables
Oracle Database
Snowflake
Vertica
Apache Cassandra
IBM DB2
MongoDB
PostgreSQL
SQL Server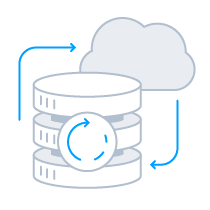 Key Features
Simple Point-And-Click Replication
Heterogeneous Support & Database Independence
Automated Iterative Data Extraction
Full or Partial Data Replication
Secure Backup & Archiving
DBA-Friendly Setup
Flexible Mapping, Configuring, & Scheduling
Unix Cron-Style Scheduling
Dynamic Schema Replication
Advanced Logging & Transaction Monitoring
On-Premise Or In The Cloud
Pricing
CData Sync pricing and licensing is based on the desired source connection type (standard or professional) and the number of connections used. A connection represents a configured source or database destination. For example - a job that automatically and continuously replicates SugarCRM to SQL Server requires 2 connections. If you deploy CData Sync On-Demand as an Amazon AMI or on Microsoft Azure as a VM, it's pay-as-you-go. Example – 5 connections with Standard Sources at $1.07 per hour and scale up from there.
See pricing plans.
Notes & Requirements
Sync is a web application with an administrator interface that you access through the browser. It can be installed on-prem or in the cloud.