Control what your users can access and save time, money, and frustrations. Lock down sensitive data in SugarCRM or SuiteCRM to specific groups or teams. Supports unlimited assigned users, unlimited group assignments to records, custom layouts for each group, login/sudo capabilities and much more.
#2256 - Views based on Group Membership not working
In Progress
Bug?
created by madmat

Verified Purchase

4 years ago
Hi there,
we just came across something that looks like a small bug.
1) Studio -> Modules -> Contacts -> Layouts -> Default -> Editview: Remove a Panel / Field -> Save & Deploy
2) Studio -> Modules -> Contacts -> Layouts -> Admin Group -> Editview: -> Save & Deploy
Expected behavoir:
Default Group Editview Layout has 1 panel/field less than Admin Group
Actual behavoir:
Default Group recieves the panel/field back as soon as the Admin Group layout has been saved & deployed
Default View - Removing Panel "Kontakt Privat"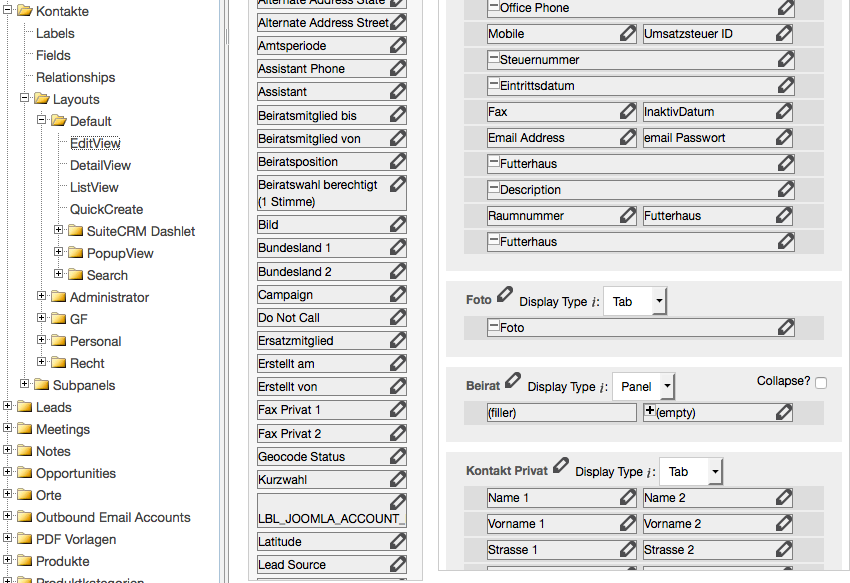 Default View - Panel "Kontakt Privat" removed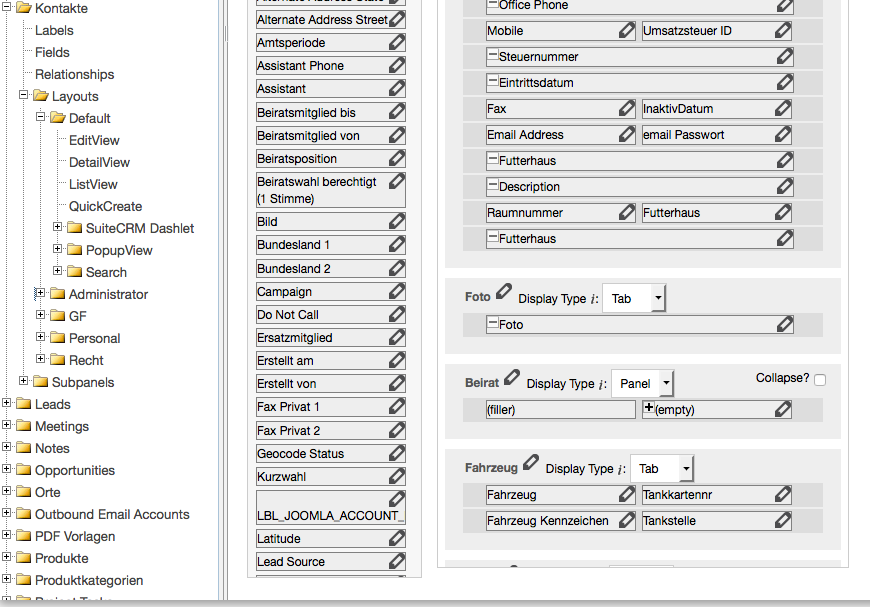 Administrator View - still has Panel "Kontakt Privat" - Save & Deploy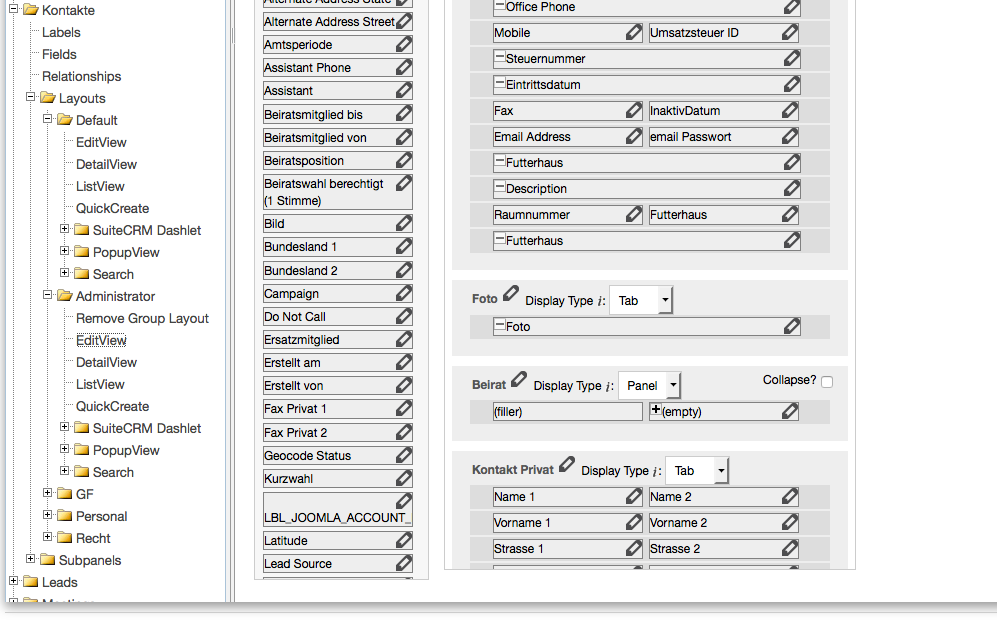 Default View - Panel "Kontakt Privat" is back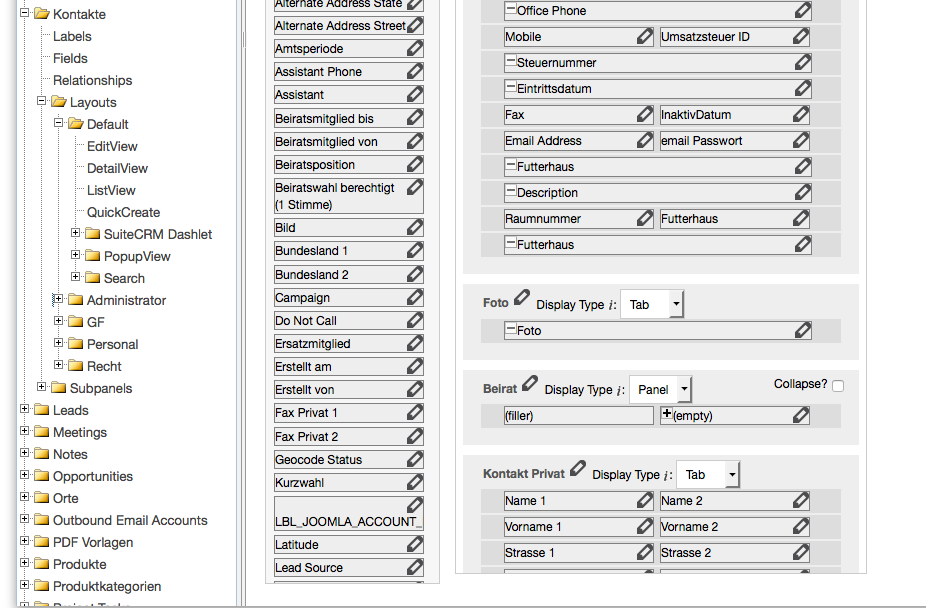 SuiteCRM 7.6.3
Firefox 47
Chrome 51
SugarCRM Editions
Community
Supported Versions
6.5.2 to 6.5.26