We are living in a Mobile world, is your CRM part of it? FYNCRM – THE WORLD'S MOST POPULAR SUITE CRM MOBILE APP. FyNCRM helps you to access leads and close sales at your Fingertips. It's FREE. Just install the app and turn your prospects into Customers!
Installation & Configuration Guide
FynCRM mobile app | Step by Step Process of SuiteCRM Mobile App Installation Guide
Just watch our installation guide video here OR Follow the instructions as below slider.
OR
Go through our step by step guide

Previous step
Next step

Module Loader
1. Login to SuiteCRM with Admin Access.
2. Go To Administrator page.
3. Click on Module Loader.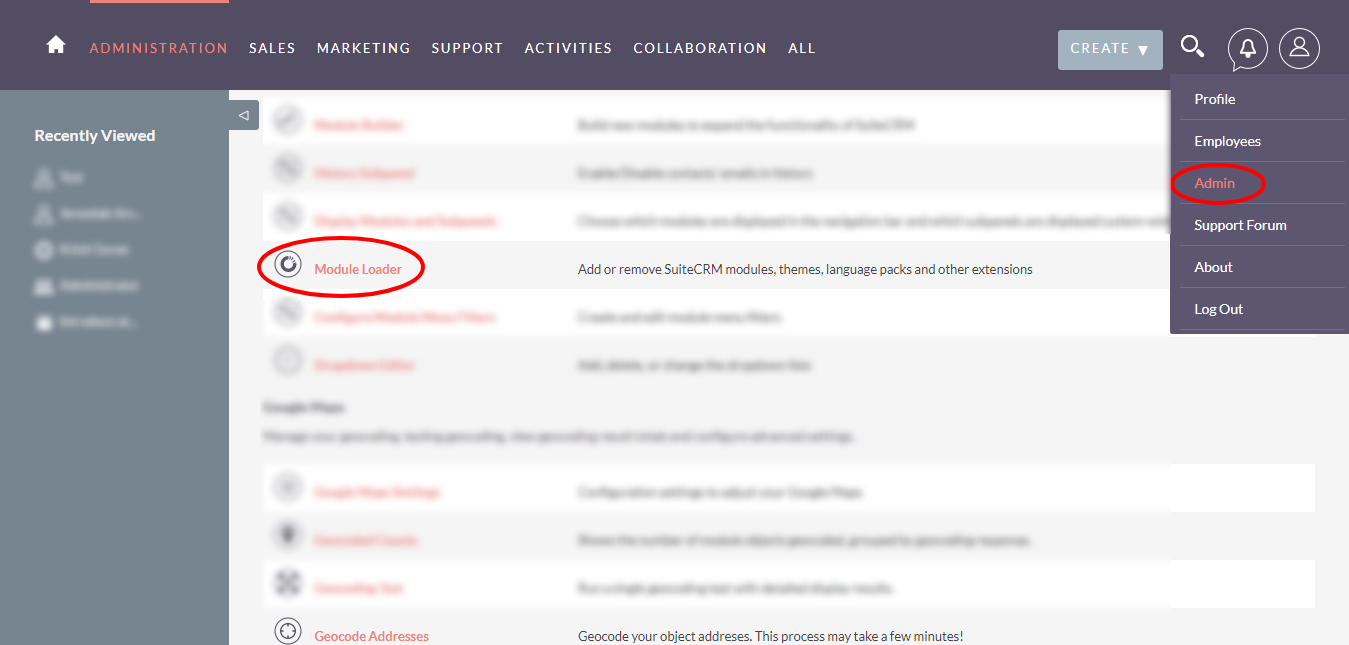 SugarCRM Editions
Community
Supported Versions
6.5.0 to 6.5.26