Step 1 - User Guide for FynCRM Portal (back-end)
CRM Integration with Customer Portal Step-by-Step User Guide
Step 1
In the Admin panel - In the Fynsis Customer portal section, click the select module link. You will find this Page.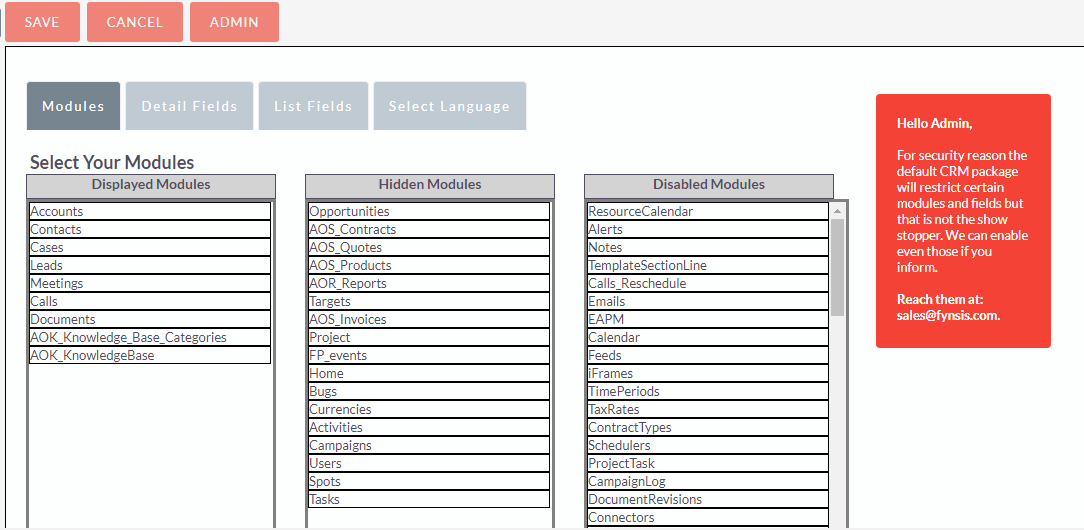 Step 1 . 1
You can also drag and drop the modules from and to between Displayed module and the hidden module table as shown in the below screenshot**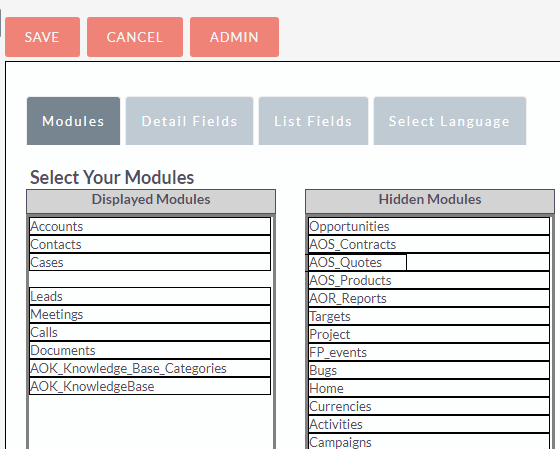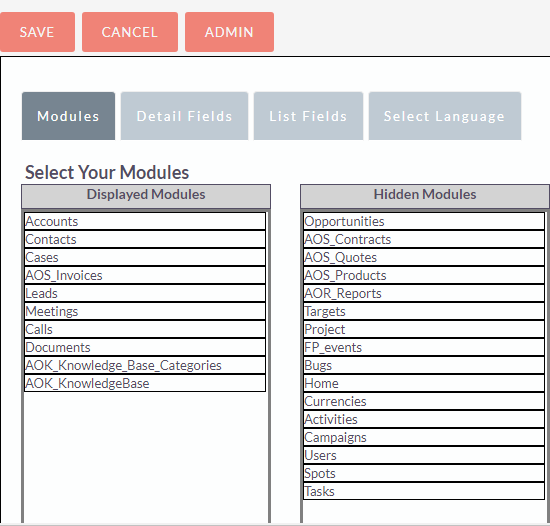 once done with the dragging and dropping of the modules, Click the save button.
Step 2
Now select detail field tab, List field tab and then select the module name in the drop down and again drag and drop the fields to and from displayed fields and hidden fields**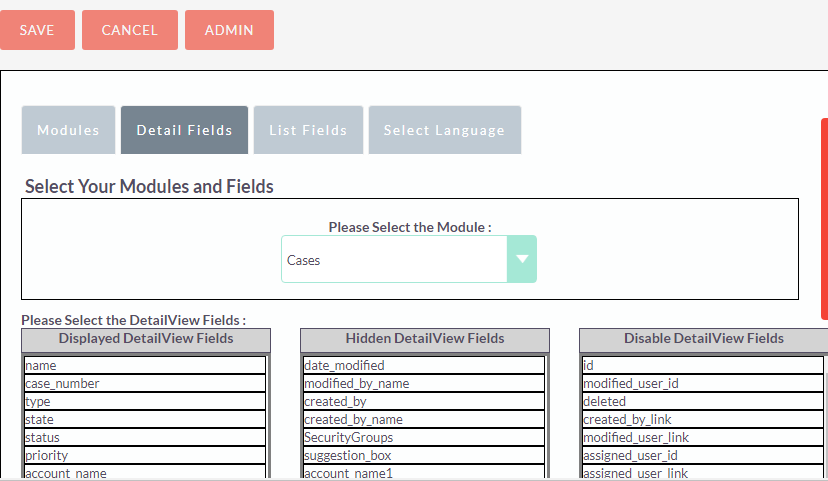 Thanks for reading. All the best with our Chat Tool Plugin!
SugarCRM Editions
Sugar Community
Supported Versions
6.0.0 to 6.5.26
Other Add-Ons of interest