Navigating Enterprise Accounts Can Be Hard
Tired of trying to figure out the account hierarchy belonging to Enterprise customers or prospects with complex organizational structures? This Sugar add-on provides you a complete, clean visualization of your account's hierarchy, allowing you to decrease search time, improve productivity, and better situational awareness.
Let Sweet Hierarchy Do The Work
Jim is a Sales representative. He is assigned a freshly qualified new deal that needs to be researched before making his first call. The account is a part of a broader organization that is already entered in SugarCRM. Using Sweet Hierarchy, Jim can visualize this account's hierarchy. Jim wonders who are the key players in the deal? In a click, Jim is able to add those contacts to his view. Jim also needs to understand the existing business with this account. Instantly, Jim can add opportunities to his view. Information overload? Jim can easily filter the results, keeping his attention on the contacts with a recent interaction or on the in-progress deal.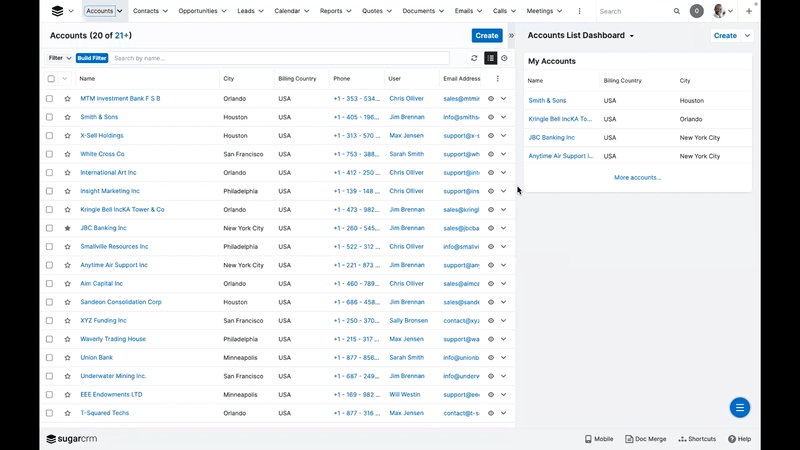 Created By The Experts
Sweet Hierarchy was conceived by SugarCRM Labs in May of 2015, where our Labs team is dedicated to enhancing the SugarCRM demo environment and building complex solutions. Over the past five years, the add-on has undergone continuous improvements, supplemented by active feedback from the Sugar Sales team. The Labs team perfected this solution and could not keep this software on the shelf, it had to be shared.. And so, Sweet Hierarchy is now available to everyone!
Sweet Hierarchy in Action
Benefits:
Clear visualization of your account's hierarchy including parent/child accounts, contacts, and opportunities
Ability to identify key contacts with recent interactions
Recognize the current stage of an account's business
SugarCRM Editions
Sugar Enterprise
Sugar Sell
Sugar Serve
Supported Versions
11.3.0 to 13.2.0